My family and I started going to Dr. Johnson about 30 years ago. Now our grandchildren go to Smile Dental. In my opinion, the facilities and equipment are as good as it gets. The professionalism in appearance, the attitude and friendliness of the personnel are great. Their intent to please and accommodate the patients are all you could ask for. I know from experience they care and will be there when you need them. If you want quality- this is the place- I recommend them.
Charles Callis
---
My experience with Smile Dental started a few years ago when I was diagnosed with some heart problems. With the new findings in today's modern medicine proving the relationship between heart and teeth/gums, I was advised by my cardiologist to start a regular dental plan. Much to my dismay when I did make my first visit to Smile Dental, I found out I was much worse off than I thought. Being a little hardheaded and some bad experience at another dental office, I was not what you would call a very good or cooperative patient. Dr. Johnson put some of his best employees in charge of me. (A young woman to be exact. This way I wouldn't be tempted to take a swing at someone if I wasn't pleased with the procedure!)
We started a regular dental plan with timely cleaning visits, monitoring, ect. Eventually working up to the major procedures needed to correct my teeth. To this day, many years later I still keep up my regular visits and am happy to say I am very pleased with the outcome and the professional staff at Smile Dental. My general health has improved considerably with very few sore gums or infections of the mouth. Eventually this will be a thing of the past completely. Due to my dental program and through Smile Dental, I reap the benefits of a good smile and healthy life. Thank you Smile Dental!
Eugene Reigelsberger
---
I have been going to Dr. Johnson for many years and recently I had a new 3 piece bridge done. It was the three front top teeth and he did a fabulous job. I have had several crowns and fillings done over the years at his office and everyone is a perfect fit. Dr Johnson and his dental staff are all so friendly and professional and make each visit a truly pleasant experience. I am proud of my smile now and will always choose Smile Dental for all my dental needs!
Patricia Ann Perkins
---
After many years of suffering pain in my face that I attributed to bad sinuses in October 2009 I went to Dr. Johnson for an abscessed tooth and was advised that many of my other teeth also needed attention. I had neglected my teeth for several years while raising my sons. I agreed in 2009 with Dr Johnson's plan to try and rectify and repair damage from neglect. It was a 3-year process, but not long into the treatment I noticed the pain in my face was gone. After several crowns and a few root canals, and a couple of permanent bridges, my teeth look and feel like they did years ago and I'm happy to smile again. Dr. Johnson and his staff were very patient and the treatments were painless, for the most part, and the results certainly exceeded my expectations. At 66, I can say that my decision to follow Dr Johnson's advice and treatment plan were well worth the time and expense, and I'm glad to have my teeth for hopefully many years to come.
Jackie Timmerman
---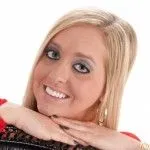 Dr. Johnson: You are an incredible dentist. Thank you for making my smile perfect! I could not ask for anything better. You and your staff were/are so personal. It always makes me feel special. I appreciate all you have done and will do.
Sincerely, Paige Comstock
Paige Comstock
---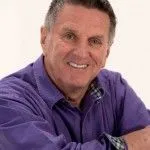 Over the years, I have been asked, "why would you drive forty miles to the dentist while passing several in your hometown." The reason is quite simple. I want all the doctors working on me to keep current on new procedures, using the latest in technologies and equipment. I know first-hand this is being done at Smile Dental. After making the decision later in life to get veneers, a good friend made the comment of how much more outgoing I had become with more self-confidence. I always wanted pretty teeth and now I do. Thank you, Dr. Johnson, for that.
I so appreciate the genuine care given to me by Dr. Kent Johnson and his friendly and professional staff. It is well-worth the drive.
Tony Washer
---
I have been a patient of Dr. Johnson's for several years and in all the time I have known him he has been an exceptional dentist. I appreciate that he takes the time to get to know his patients and that his staff is so accommodating and friendly.
They make sure I am comfortable and at ease during every procedure. Dr. Johnson has even made a point of calling me after procedures to make sure I was feeling okay. I truly appreciate Dr. Johnson and his staff for all they do.
Marsha Hargus
---
As you know, I used to work with businesses in different industry segments assisting with their "Customer Service" strategies and philosophies. Before I give you my stab at a testimonial my customer service observations are based on a program I used to offer which identified the Four Basic Customer Needs.
In that workshop, it was stated that every customer had the following needs:
To be Understood To feel Important To feel Welcome To feel Comfortable
You should take great pride in the fact that every individual I've met at Smile Dental has mastered the skills of meeting those needs on every visit.
The name says it all! Everyone at Smile Dental goes out of their way to make the trip to the Dentist's office as pleasant as possible. From the greeting at the front desk, to their skillful execution of every procedure, the professional staff understands how to take care of the patient. The Smile Dental team does it right!
Greg WalkerMoberly, MO
---
I went to Dr. Kent Johnson at SmileDental.us in Moberly MO to get my wisdom tooth pulled without a prior appointment. I was in pain and they helped me quick. Extracted the wisdom tooth PAIN-FREE! And never did have any pain afterwards. I did make some taheebo tea and held that in my mouth and swished it around on the extraction site for a few minutes every few hours. I drank a quart of taheebo tea everyday for 3 days. No pain.
Cindy HaynesMoberly, MO
---
I really enjoyed going to the Smile Dental because the whole staff is so helpful and outgoing. Dr. Johnson is an excellent dentist and provided me with the best smile. When I was in seventh grade, I received braces to help straighten and bring my alignment back in place. I had braces for two years, which I enjoyed going to the dentist every month to get my teeth cleaned and chat with the staff. I personally think we should go to the dentist every three months!
Our teeth are important and is a critical aspect of our health. But, besides the braces, I really wanted to get my two front teeth bigger because they were very fragile. It affected my eating habit and brought about my insecurities. So, Dr. Johnson recommended me to get porcelain veneers for my four front teeth. Today, I have a beautiful smile thanks to Dr. Johnson and his team.
Sunitha BoseckerMoberly, MO
---
Dr. Johnson,
I was asked to give you some feedback regarding my recent dental work. I could not be happier with my three new crowns. As a physician and medical officer, I know the importance of good dental health. This was very apparent during my two oversea tours to Iraq and Afghanistan. I had neglected my dental health though and it was affecting my overall readiness as a soldier.
Through the kindness, encouragement, and patience of your staff, I relented to seek treatment. Though it was a process, it went smoothly. I was pleased at every step of the way. All my questions, no matter how mundane were answered to my satisfaction. I felt like I was treated like a professional and a friend. There was even some accommodation given to me when my professional schedule made it necessary to reschedule some of the required visits.
In the end, I have a great smile and the satisfaction of knowing that my dental health is the best that it can be. This will have a definite positive impact on my readiness as a soldier in the Missouri Army National Guard.
I extend my heartfelt and sincere thank you for a job well done.
Sincerely, Ian Fawks, D.O.
Ian Fawks, D.O.
---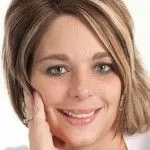 Thanks to Dr. Johnson and the Smile Dental team for helping me get the smile I've always dreamed of. You guys are the best!
Jamie
---
Words cannot express my deepest and sincerest appreciation for the Smile Dental Team for their personal touch in all aspects of my medical and cosmetic care they have provided to me as a blessing over these last four months, as it has been positively been one of the most precious experiences of my life.
I had not been to a dentist since 1986 and had tremendous medical and dental issues and as I began my journey with them they took my number one fear in life and removed it and brought back a smile to me I thought was forever lost.
You expect the professionalism, but you do not expect the personal touch and that is what I believe sets the Smile Dental Team apart is that personal touch and caring at every level from when you walk in the door, to a member of the dental team popping in just to say hi– they are second to none.
You are more than a patient but you are a friend. In life you are not able to choose your family as God assigns you to a family, but you can choose your friends and I choose the team of Smile Dental.
Vic Comstoc
Pastor Family Life Fellowship